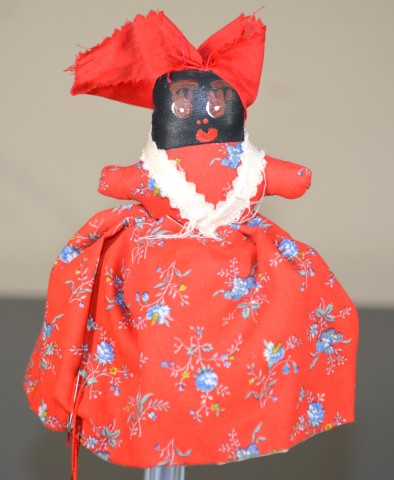 Title
Preview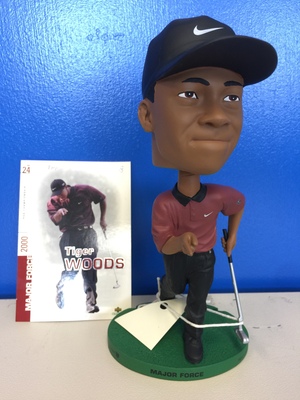 Description
This Tiger Wood Collectible is collected under -TIGER'S QUEST - Tiger Woods Collector's Series Bobblehead. Includes a "Tiger Quest Series Major Force 2000 PGA Championship Card" which could be one of 100 packages whose card is autographed by Tiger Woods.
Tiger Woods is an African- American golfer of a mixed racial heritage who rose to prominence in the world of golf. By April 1997, he had already won three PGA tour events in addition to his first major, the 1997 Masters. Woods won this tournament by 12 strokes in a record-breaking performance and pocketed $486,000. He first reached the number one position in the world rankings in June 1997, less than a year after turning pro. Throughout the 2000s, Woods was the dominant force in golf. He was the top-ranked golfer in the world from August 1999 to September 2004 (264 weeks) and again from June 2005 to October 2010 (281 weeks).
Tiger rise to fame was notable in that African-Americans do not have a large presence in Golf due to the history of Private Golf Club segregation through out history.Tiger success highlighted how far apart races were still in relationships in understanding by the many racist comments he experienced during his reigning success in the Golf world. Fuzzy Zoeller's comments are probably the most infamous of all. As Woods was rolling to his monumental win at the 1997 Masters, Zoeller, in a post-final round interview, had some interesting remarks about the 21-year-old."He's doing quite well, pretty impressive. That little boy is driving well and he's putting well. He's doing everything it takes to win. So, you know what you guys do when he gets in here? You pat him on the back and say congratulations and enjoy it and tell him not to serve fried chicken next year. Got it. Or collard greens or whatever the hell they serve." This remark caused a fire storm and highlighted the continued race problems in America.
Tiger's reign opened up doors for many young people of color to take up the sport of golf and opened up conversations for race relations. Though Tiger Woods was identified by the press as African-American. Tiger Woods Identified himself as Ca-bl-Asian. This was due to his mixed racial Identity of having an African-American-Native-American father and a Asian and White mother. Therefore, he may have picked a variety of foods for his Master's meal not simply sticking to a stereotypical African-American meal. Stereotype being the key word.
Keywords
African American Collectibles, African American Athletes, African American Golfers
COinS